Beijing visitors are supposed to do three things: Visit the Great Wall, eat Beijing Duck and buy at Silk Market. Done, done and done.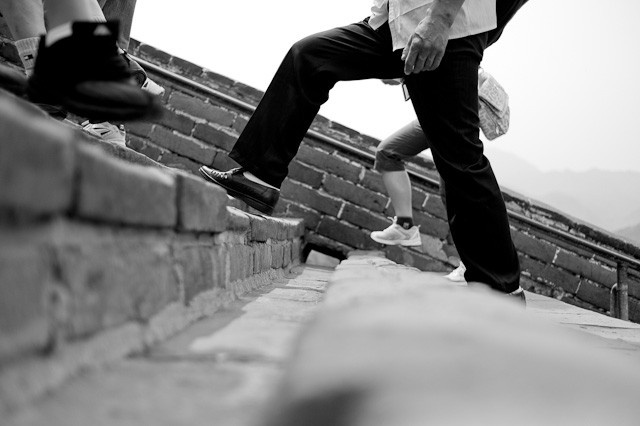 I am not sure what was the hardest part: climbing the stairs up and down the Great Wall, eating loads of delicious Chinese food or making a (good?) bargain at the Silk Market. However, I enjoyed them all.
When going through the streets of Beijing, I also have tried zone focussing as a new technique for me. Usually I shoot wide open because I like a blury bokeh though it takes time to focus and then some shots might get lost. With zone focussing, setting the apperture to f/8 results into greater depth of field.
Both methods have their time and place.
That's all for now. Enjoy the photos.
Frank