Hawaii is a bit of a travel from almost every part of the world, and Seoul is the closest I have ever been. If that doesn't justify a trip to the Aloha State, what does?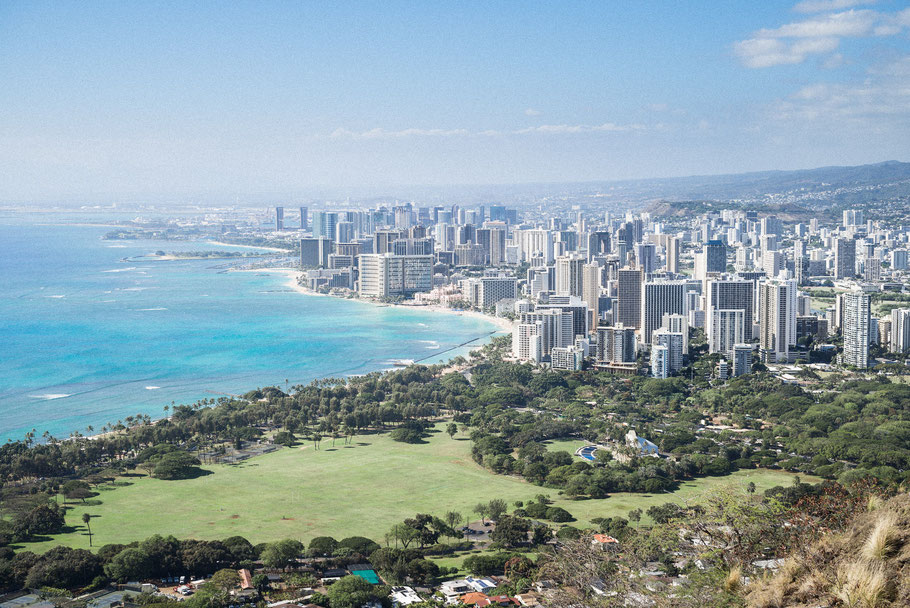 We chose Oahu for an one week vacation, renting a nice Airbnb home on the Windward coast. The island is not that big and it's easy to get around by rental car to most places within an hour. The North Shore is a great place to watch surfers and sunsets, but also to enjoy a nice Chocolate Haupia Cream Pie at Ted's Bakery near Sunset Beach. Or stopping by at Romy's Shrimps on the way to the Waimea Falls within a beautiful Botanical Garden. Climbing the stairs of Diamond Head rewards you with a stunning view of Honolulu and Waikiki Beach.
It's always sad when one week goes by so quickly, but we hope we can visit Oahu or another Hawaiian islands some day again.
Mahalo :-)